Welcome to Our Service Department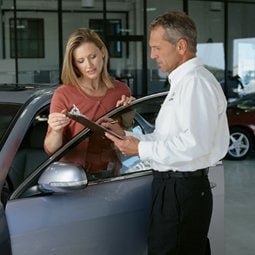 Why Should You Service Your Car at Freese Motors Inc?
Our team at Freese Motors Inc believes that our commitment to you doesn't end when you drive home in a new Ford model. We know that your crossover, SUV or truck needs routine maintenance and repairs, and that's why we have a team of technicians who are ready to offer you the quality care for your vehicle. Not all independent shops function the same way, which is why it's essential to bring it to a team who knows your model inside and out.
Trust Freese Motors Inc for Routine Maintenance & Larger Repairs Alike
Every car needs a basic level of routine maintenance performed, per the vehicle's owner's manual. This typically involves things like oil changes, filter replacements, tire rotations, and more. We can take care of those routine services so you can focus more on enjoying your vehicle and less on tinkering under the hood. And if your car requires a larger fix, we can tackle that too. After all, who better to trust than the ones already taking care of your car?
Convenient, Easy to Use, and Courteous
Not only can you expect expert care and attention when you visit our Monticello service center, you can also expect a service transaction and process that's easy, efficient, and exceptionally customer-service orientated. We go out of our way to give our customers exactly what they need, including an online service scheduling tool that allows you to pick the day and time to bring your vehicle in. Schedule your appointment soon and see firsthand how much easier it is to check vehicle maintenance off your to-do list with Freese Motors Inc.